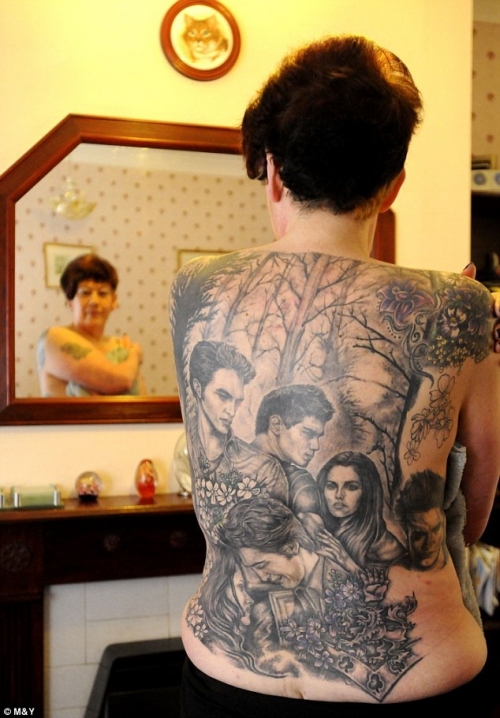 For most people, a first tattoo is usually a small marking, perhaps a Chinese symbol no more a few inches wide.

But Cathy Ward, 49, is such a die-hard fan of the Twilight Saga series of books and movies that she wanted something a bit more special… her entire back covered in artwork from the vampire films.

The supermarket worker, from Reading, braved 22 hours in the tattoo artist's chair after months saving £2,000 to put permanent reminders of stars Robert Pattinson, Kristen Stewart and Taylor Lautner on her skin.

She was desperate to get almost the whole cast of blood-sucking characters on her back because she claims they helped her lose five stone.