WTF of the day: breastfeeding a 6-year-old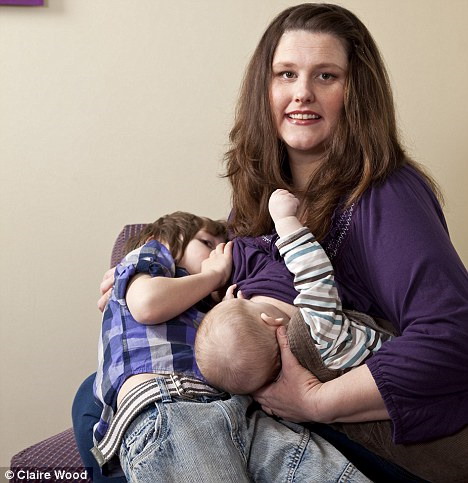 Amanda Hurst from Hemingfield South Yorkshire, UK, is feeding her 72-month-old son Jonathan milk just like she does his little infant brother William.
When Jonathan was three, Amanda, quite rightly, told him he was too old to breastfeed. But she found it hard to turn her son away, and his interest was only reignited when his little brother came along. 'I know some people think it's strange,' says Amanda, 29. 'But I think it's perfectly natural. He's doing it less and less and it's only a morning thing. I'm feeding William, Daddy's gone to work and it's cold, so I don't want to get out of bed.