The Year in Gadgets
Where were the revolutionary technologies in 2010?
Readers frequently send me that Louis C.K. clip when I pan some new technology, or when I ask for more features when I review a gadget that already does amazing things. Just look at some of the wonders possible with today's smartphones: Your phone will 

identify pretty much any song instantly

, translate any phrase on the fly, and not only find the nearest fancy restaurant but also show you its menu, what people think of it, and let you book a reservation. If you owned such a device a decade ago you would have been considered a god. But today you throw the phone against the wall because it sometimes stops working 

when you hold it the wrong way

. Isn't that churlish? Shouldn't we appreciate, rather than criticize, the tech that dominates our lives? As Louis C.K. puts it, "We live in an amazing, amazing world and it's wasted on the crappiest generation of spoiled idiots."When I was a kid we had a rotary phone. We had a phone you had to stand next to, and you had to dial it. … If they called and you weren't home, the phone would just ring lonely, by itself. … This is what people are like now: They get their phone, and they're like, 

Ugh, it won't

… Give it a second! It's going to space! Can you give it a second to get back from 

space

?
At least I hope that's the case, because I have a confession to make: I was disappointed by the year in tech. We saw exceedingly few revolutionary technologies this year. In almost every category, the best products of 2010 offered only incremental improvements over those of 2009. They worked just a bit better or offered a few more features but did little that was an obvious leap forward.I don't think so. Funny as he is, Louis C.K. misses something important about technology and how it improves: We'd never get anywhere if some of us weren't impatient and ungrateful. Sure, today's gadgets can do amazing things. But that's always true of today's gadgets. The latest and greatest will always be better than the stuff we had before. But it'd be foolish to be happy with merely surpassing yesterday—if that were the only basis for judging tech there would be never be any reason to make anything better. The color television came about only because some spoiled idiots were unhappy with black-and-white TVs, and the HDTV made its debut only because a few ingrates couldn't stand standard-def. Disappointment, in other words, fuels innovation.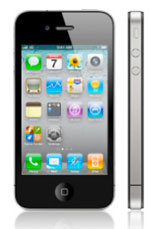 Let's start with smartphones. The big story this year was the ascent of Android: Google's mobile operating system came out on several great phones, it saw monster growth, and its 
market share now seems sure to surpass
that of the iPhone and the BlackBerry. Last week I wrote that the 
Nexus S
, the new phone designed by Google itself, is the first Android phone that I'd leave my iPhone for. In 2011, I expect to see many similar, high-quality Android devices.
Android, though, achieved these gains without really moving the smartphone bar forward. Instead, it played a great game of catch-up—this year, Android's user interface and functionality caught up to the iPhone. The iPhone, meanwhile, remained in place. Apple's big hardware innovation in the iPhone 4 was to put the antenna in a spot most susceptible to interference and to cover both the front and back of the phone in glass (because why have one easily breakable surface on a gadget that's bound to fall out of your hands when two will look so much better in ads?) The iPhone's software offered no great leaps, either: Apple's phone will now multitask in the same way that Android already does. Yippee?
I sure hope Steve Jobs is losing sleep over this. There are now few major differences between Apple's Jesus phone and its rivals' products. It's time for another moment comparable to when Jobs first unveiled the iPhone in 2007—we need Apple, the great engine of innovation in the tech business, to blow everyone out of the water once more. In 2011, I want an iPhone that can sync with my computer wirelessly, that can stream music from the cloud, and that offers a new user interface that makes it easier to manage the dozens of apps that now clog my phone. But that's just for starters. I also want a phone that can achieve truly mind-blowing things—face recognition, say, or one that offered a reimagined screen-based input method that is as fast and accurate as typing on a computer keyboard.